It's amazing how seamlessly adjustment takes place.
I think about when I first arrived in Korea and set foot in front of the classroom less than 36 hours after Andrea and I's plane touched down. I had no idea how to teach, I was jetlagged as fuck, and I screamed internally for the next three months straight any time I had to do anything responsibility-related – essentially until Christmas break and the end of semester.
Now, a few days shy of six months later, I'm suddenly leading my English class, making lesson plans in three minute conversations with my co-teacher, and willingly take home any work that gets left unfinished just so that it's up to the standard I want to present to my students (well at least most of the time, if I actually have any work left over from fairly unloaded work days).
Honestly there's no explaining this. Even until two weeks ago, when the 2014 academic year began, I was dreading having classes again. But that first morning back I just woke up with no fucks given.
Sure, there was a little rave party of nerves tripping balls somewhere in the pit of my stomach but for the most part, I just shrugged on the day with the same resigned acceptance I reserve for dragging out my winter coat for the cold season.
Though I find my lack of concern inexplicable (considering I'm the biggest worry wart on this side of the planet), I'll hazard a guess that my winter camps had a lot to do with it (which I still keep meaning to finish posting about…I actually have some photos saved on my phone so they weren't lost when my hard drive crashed!).
For those of you who haven't read about them, I made a Harry Potter themed camp for our January school-break English "daycare" system (or so I call it). I posted about the first day, Herbology, and the second day, Potions.
Summarized, the first day was disastrous and was everything I'd feared it might turn out like. But the second day, miraculously, was amazing – as were the ones that followed.
I speculated this was because of my absolute apathy directed towards the following days (after my near breakdown from distress, disappointment, and general agony stemmed from failure): I stopped trying so damn hard to engage with the kids, and when they saw that I was being far more genuine, they seemed to open up in return.
If I were to apply this analogy to the first part of my teaching experience here and compare it to the start of this second half of the 2014 academic year, I'd say it's much the same. It's certainly too early to tell how the kids are going to react, but my own self can feel the difference: I've stopped trying to be super-positive-sunshine-honey-teacher and am being more true to myself.
(Well, not entirely myself…that would have me sequestered as far from children as possible).
What I'm focusing on this semester is more along the lines of how I directed my winter camps. Sure, I'll stick to the textbook and make sure all the material gets covered, but there will also be more freedom from it. Creativity, spontaneous language generation, and thinking outside the box will be the number one encouragement.
Granted I can't take all the credit for this, though, because I'm not the only English teacher. My 3-4 co-teacher, JH, and I have been working hard to finding interesting new ways to spice up the classroom. Meanwhile, my 5-6 co-teacher, KY, relocated to another school so I've been assigned another co-teacher, HM. Happily, she was the coworker I was closest to last semester (she was the 3.2 homeroom teacher).
We've discussed our teaching approach for this year, and we're both on the same page of trying to branch out and do something different with the kids. She's also really into art, so I'm super stoked about that.
I even ordered a copy of the Usborne Book of Art Ideas all the way from England to give some ideas for activities (as an unrelated side note, though it said in the shipping details that it would take over two months to get here, it arrived last week…less than a week after I placed the order: I love the Korean mail service).
/tangent.
Anyway, a couple of years ago, I saw this Extra Credits upload about the education system and "gamifying" education.
I've never aspired to be a teacher, being much more a forever-student, but this video made me want to be one.
It's a bit long, so in brief the concept is that education should work on a goal-motivation system of achievement instead of its present system that builds up the fear of failure as a forward-moving incentive.
The how: use the same idea of "leveling up" that exists in video games – with it, learners have a much more tangible goal in mind. They can add "abilities" to their skill set (ie. flying, invisibility, ice cream making powers) and continue up the ranks seeing just how far they can go – essentially running towards something (motivated self-betterment) instead of away from something (fear of failure). It doesn't have to be real abilities: it's the drive that counts.
We're kind of attempting this in my classes. This year, we have two game-like incentives that we're trying to follow.
First, the individual reward ("leveling up" and getting XP whenever they raise their hand 3+ times in a class, receiving physical rewards such as stickers and eventually notebooks, pencils, erasers, etc depending how many levels they've reached).
Second, the class-wide reward (a horse race for general class behaviour and rule-following where, if a class gets 3 points for good behaviour in a day, their horse is moved forward 1 point – with 3 prizes awarded as the goal, one each when they reach 10, 20, and 30 points respectively).
I may be simplifying the teaching technique proposals of the video, but distilling it down to those basics – specifically those two reward systems – is what I'm after when I get in front of the class.
I love the idea of making knowledge a game. Because that's how I see it and is why I loved being a student: even with exams, part of me loves taking them because it's a game of seeing how much I remember and how well I can do on the spot.
Can you tell I was the kid who liked the educational games and TV shows? (Magic School Bus 4 lyf)
Obviously not all kids enjoy education as it exists in the institutionalized way – but I've yet to meet a kid who doesn't like a game. If I can get them to see what they're learning as a game-like challenge rather than a brain-bruising exercise of cramming as much as they can in their craniums, then my job is done.
Easier said, though.
I've never studied how to teach, nor have I had more than 4 months of actual teaching experience, so I don't know quite how idealized I'm making this sound. Meh, I guess that's just who I am though, according to my INFP personality type: the Idealist.
I've also never been good at following the rules, so I just tend to ignore them and make my own. Luckily, I have a lot of opportunity to do that this year. HM is busy balancing her monolithic workload of other responsibilities most of the time, so at the moment, it's looking like I have a majority vote over what happens in English class.
Not only that, but she's never taught English before, and though I feel like I'm still a purple-y newborn, traumatized by the rigours of childbirth, I've somehow become the one to show her the ropes.
I'm not one to seek out positions of leadership (part of why I've never felt inclined to teacherhood). But if I end up in a such a situation, I enjoy taking the wheel and shaking things up a bit.
Let's just hope for the kids' sake that my driving skills are better in front of the classroom than they are in Grand Theft Auto (Andrea you know what I'm talking about…).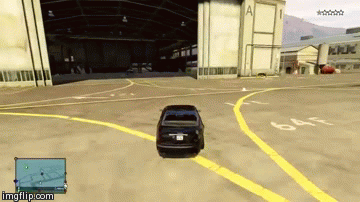 All this to say that I'm oddly looking forward to this semester.
I guess I thrive in situations if I have to actively engage in them (because I am, after all, a living creature). I'm definitely not one to feel relief in the mental vacuum of the desk job and order-following. For the first time since arriving, I guess I feel like I'm waking up.
And unlike all those nasty mornings where you're ripped back into reality by your alarm, this feels like the natural return to consciousness and the throwing off of the covers as you think: enough – any longer lying on this mattress and I'll start to fuse with it.
Teacher out.
So what do you guys think of gamifying education? Is it feasible? An idealistic pipe dream? Any teachers out there who have given it a shot?