Our hostel concierge at Natural Inn in Phnom Penh was kind enough to organize our bus tickets for us for the next leg of our journey: Otres Beach, Sihanoukville.
Torn between going to the ocean or the classic monument pilgrimage of Ankor Wat, Siem Reap, we ultimately had decided to opt for Otres Beach. It was a tough decision, but a friend of mine had heartily recommended this seashore retreat. Her tip was also backed up by dozens of rave reviews online praising this little-known sandy paradise compared to the other crowded and raucous resorts of the type.
Thus we headed out to the bus station with tickets that were only $12 for our 6 hour ride. That said, this was supposed to include our tuktuk ride…which we didn't realize and so we paid the driver extra. So always remember: when organizing a trip with your concierge, ask what's included in the fee so you get your money's worth.
We arrived at the bus station and though we'd arrived early and knew we had about 30-40 minutes to wait, we leapt up and asked the ticket taker each time a bus arrived if it was for us. She assured us with a never-faltering smile that our paranoia was unfounded and that there would be an announcement when the Sihanoukville bus arrived.
Indeed, there was one and we were shepherded to the bus. We were immediately met with  the sound of a crying/screeching child and the prospect of a looooong ride even with earphones in. Luckily we had our books that we'd bought at the Phnom Penh bookshop: I was ploughing through First They Killed My Father which I picked up at the Genocide Museum, and Ricky had his nose glued to Bukowski's Post Office.
When the bus finally rolled into a rest stop, we went to stretch our legs gratefully (although I avoided the bathrooms after Ricky reported what the men's looked like).
Feeling a little peckish, I debated whether or not to get a snack. Many other passengers were enjoying fresh cut mangos and in the end I caved and got one too. It was a little on the sour side, but refreshing and I crunched on it happily as the bus pulled back onto the road.
Finally we arrived at our destination point just as dusk began to fall. Having researched how the tuktuk drivers would rush up to fresh-off-the-bus customers and demand outlandish prices (this being a resort and all, they know how to drive a hard bargain to unsuspecting tourists), we knew that they would probably try and charge us $15 when it should be $5.
In the end, it was a tough deal to make. Claiming that the drive was "very far" and showing us on his map where our rented cabin was located (on Otres 2 – we hadn't realized Otres was divided into two before arriving), we in the end had to settle for $10 or $5/person. Tired as we were, and dark as it was becoming, we decided there wasn't much we could do.
At the very least, he was true to his word: it was about a half hour drive, and we got to watch the humidity-enveloped red sun slip below the tree line which was quite the sight.
Arriving at the cabin by twilight, we checked in at the desk and were shown our beach hut.
Walking towards it was like being transported to another world. Not having left the city since last September's Dokdo trip, I felt any last shred of remaining anxiety shed. There were twisting trees a-flair with green, red, and orange leaves so it seemed as though it was somewhere in between the state of a joyous bloom and being set on fire. The path was made up of all soft white sand and was lined with spiny sea grasses and elegant shrubberies.
Our beach hut, made entirely of thatched wood, complete with balcony for relaxing, mosquito net around our bed, and a fairly decent bathroom, was just a dream. It was the most expensive place we'd rented but it was well worth it.
Except then we realized the toilet didn't work.
Having experience with Ricky's finicky toilet, I'd since become a regular plumber and quickly realized the problem – the chain had detached from the flushing handle. That said communicating said problem or getting the concierge to help/fix it for us was another story. In the end we figured we could manually flush it by taking the back off the toilet and pulling up the drain ourselves. No biggie.
After that failed adventure, we were quite hungry and decided to scan the local area for a restaurant. It was pitch black at this point though so we wandered into the first adequately bright place we could find – Bamboo Shack – and ordered curry and amok, the latter being a traditional Cambodian dish we'd been urged by all our friends to try.
It was superbly delicious. We lingered for a while over our iced coffees, listening to the sound of the ocean, which though it sounded close was invisible to us, completely obscured in the soft blackness of a velvet draped night.
It had been a while since we'd experienced that kind of darkness, what with living in Korea where neon signs probably use up about 75% of the total energy consumed in the country. As such we decided to take a beach walk.
I grew up in a quiet town, and especially before my area was built up into a crowded residential suburb I'd always been able to stargaze in my own backyard. Since moving to Korea though, I'd forgotten how much I missed being able to see the night sky. Here, though, the stars were expansive and infinite.
At risk of sounding sentimental they stirred in me feelings that I thought had been permanently numbed from my time in Korea. I felt a million possibilities open up again and a faint light of optimism blink at the end of a tunnel.
Although this isn't the time to talk about it, it was probably the most concrete moment that made me realize I needed to make some serious changes with my life back in Korea.
Anyway, hand in hand, Ricky and I walked the length of the demi-lit areas of the beach and then headed back for an early night of reading and other old-person stuff. We probably fell asleep at something like 10pm.
In the early hours of the morning, however, I woke up in a considerable amount of discomfort. Trying not to wake up Ricky by getting tangled in the mosquito netting (though what purpose it was serving I didn't know because I was still getting covered in mozzie bites), I made it to the bathroom.
Some part of me probably realized these stabbing pains I was feeling in my intestines and the heady nausea was something more than a natural reaction to spicy curry, but at this point I was still in denial.
As it happened though, half an hour later, I had to upset myself again. I also realized there was no more toilet paper. Somewhat desperate and sheening in sweat, I tried to unlock the door to see if, at a long shot, the concierge was there at 3am.
Tripping over our luggage and into the door though, I woke up Ricky despite my stealthy efforts.
"Are you okay?" he asked.
"I think so…I just feel a little sick," I panted.
I told him I needed the key to de-padlock the door to ask for more toilet paper (they hadn't seemed to replace it from the previous tenants), but when we got to the concierge desk it was empty. Fairly predictable though.
"Do you think you'll be alright?" asked Ricky in concern.
"Yeah, I'm sure I will," I tried, trying to smile. "Probably just a one off thing. Maybe just getting some air…"
So we sat on our balcony for a bit.
And yet, much to my dismay, it was not a one off thing. Before we knew it I was in the bathroom every ten minutes. No longer could I kid myself this was nothing.
No, it was painfully apparent it was none other than the dreaded vacation food poisoning.
For hours on end Ricky had to endure me moaning and sobbing about how much of a wimp I was being (I just can't handle feeling sick, I suck at sucking it up). I think I pulled every muscle in my abdomen from dry heaving once there was nothing left which made even lying down painful (shakes fist).
Worse to boot was the broken toilet so that I had to lift up the porcelain back every time it needed to be flushed, which sounds a lot easier than it is when you're that dehydrated and weak and torn up your insides so much that you're vomiting up blood.
Then again I was pretty dramatic about it all. In fact I was so dramatic about it that I even considered the possibility that I might need to be taken to the hospital we'd passed in our tuktuk to be put on a drip before realizing I wouldn't make it in an ambulance  without needed the bathroom.
The hours were punctuated with a few moments of reprieve, in which Ricky nursed me as best he could with words of comfort and a regular supply of water, Sprite (to keep up my sugars), and most welcome of all toilet paper once the concierge office opened again. I guess the silver lining was that we got to watch the sun rise on at least one morning of our time there.
Luckily it ran its course within 24 hours, although I think this was aided by the fact that as soon as I could keep things down for more than ten minutes I swallowed as much Pepto Bismol as I could medically take in good conscience. Not to mention Ricky's incomparable nursing. I don't know what I would have done without him! He even made sure the fan was pointed only at me, the midday heat being so horrendous that I could barely move for the humidity (there was no air conditioning since our hut wasn't fully sealed off from outside).
The next day I felt immensely better, though still weak and with a strong aversion to and suspicion of all food.
"I don't even know what caused it," I confessed to Ricky. After all, him and I had had everything the same (he even finishing some of my meals if I was full and he wasn't) except –
"That mango," he said. "It must have been the one at the rest stop."
I never would have guessed it, but even now that's the only thing we can think of. Perhaps, we reasoned, the knife used to cut it had been cross-contaminated and then bacteria had grown in the tank where it had been kept in the full sun. Stupid mango, I shook (and still shake) my fist.
I felt incredibly guilty for having wasted a full day there. My recovery day, though done in the best possible place, was our last on Otres Beach. Ricky assured me that it hadn't been wasted – that he'd had two indulgent meals at the Bamboo Shack, got a stack of reading done, and taken pictures of ants on the tree outside our cabin, which is what he'd've done anyway – but I still felt bad.
There were snorkelling trips we could have done, or horse rides on the beach, or even just taking a boat to explore the nearby islands. Ah well.
What we did do was go swimming for a whole blissful hour. The water was turquoise and warm as bathwater. As I ducked under the shallow waves, I reflected on how long it had been since I last swam – to the point that I didn't even remember. Maybe back at the wave pool in the Granby Amazoo in Canada? A public swimming pool in New York on my trip in July of 2013? I hadn't actually gone when I was in Australia last January, but what better reunion with the water than the tropics of Cambodia?
In fact it was the vacation I've always dreamed of having – a dip in the ocean, then lounging on chairs onlooking the water under palm-frond umbrellas with a waiter bringing you cold drinks. Nothing could have made it more perfect except for if I 1) wasn't still in recovery mode, and 2) didn't get sunburned.
Honestly I don't even know when or how we got sunburned since we'd slathered ourselves generously with 35SPF. Based on the burn marks it wasn't even when we were in the water either, but rather when we were sitting under the umbrellas. Again, ah well…mysteries!
It did mean that I had a bit of added heat stroke to my food poisoning sensitivity and could barely eat the chicken soup I ordered at Bamboo Shack. The staff had got to know us as regulars by the time we left, especially Ricky who had come while I was sick for his meals. And then there was me who was constantly asking if they'd gotten their shipment of toast in to nibble for my sensitive stomach – they even would preemptively apologize before I got a chance to ask.
Anyway you've probably noticed that there are none of my own pictures to go along with this post, which of course is because I was not up to carrying a camera around let alone mustering the energy to snap a creative shot. Luckily for y'all though, Ricky did his part and we have him to thank for colouring up this post.
We made sure to have a really chill time that day, walking up and down the beach and watching the hundreds of miniature crabs scurry back into their holes as our feet came down near their dugout sandpits.
Around midday we also headed up to Otres 1 to see the difference between the two (on realizing Otres was split we researched them and apparently ours was the quieter undeveloped one while the other was for rowdier crowds and had more going on).
Indeed the other was more populated and had many more restaurants, bars and places to stay. Mushroom Point looked particularly nice, being in the shape of giant mushroom houses.
Surprisingly, at least according to the reputation – and despite the Alice in Wonderland mushroom houses – there weren't the famous signboards offering "Happy joints, happy pizza!" everywhere as we'd been told (shame – I really wanted to get a picture!).
Maybe we just missed them all, but it's possible as well that the area has cleaned up a bit since the travel info we'd come across.
Unwillingly, we had to leave early the next morning to head back to Phnom Penh. It was with much regret, but the beachside vacay had done what it was supposed to do: all told, we were as relaxed and calm as Yogic monks in the Himalayas.
The bus ride back was less than pleasant between the bus driver honking constantly – and I mean constantly – the whole way back and a man snoring so loudly he could be heard over said honks (every single passenger was shooting him dirty/amused/appalled looks).
It meant no sleep for me, but I did get a few podcasts in from my favourite subscription, The New Yorker Fiction Podcast.
Finally we arrived back in Phnom Penh and caught a tuktuk back to our hostel (same as before). We took it easy that night: ate some simple food, bought some more books, got a massage from the same massage parlour we'd previously indulged in during our first stay in Phnom Penh (for $8, we decided we owed ourselves that luxury). We even had the same ladies as the last time around and they giggled and gossiped and teased Ricky about how handsome he was this time too.
Also brought up in their teasing was how covered in mosquito bites we were from our time out of the city. They seemed to think it was the most hilarious thing since the Internet found Nicolas Cage.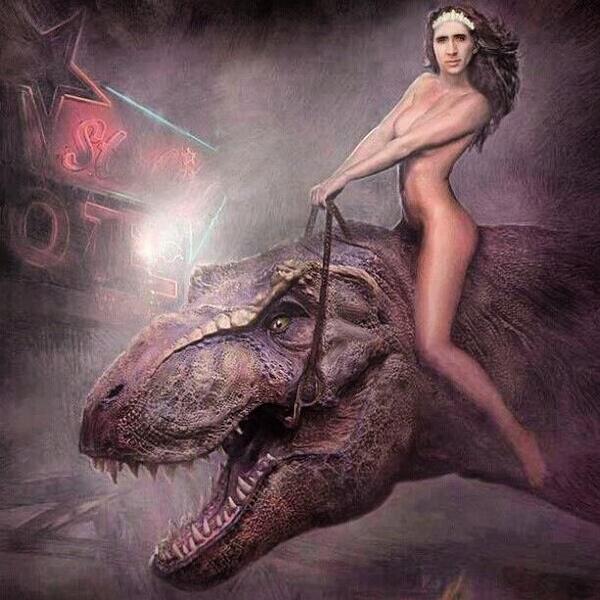 Between chuckles they recommended tiger balm. I assured them that I had plenty, all thanks to Andrea who brought me back some from her trip to Hong Kong last summer (it was a stroke of genius that I decided to pack it last minute).
At last we collapsed on our memory foam mattresses, happy and relieved to be spending the night in a fully air conditioned room complete with fan and no mosquitos.
And that, dear readers, was our adventure in Sihanoukville.
Stay tuned for continued adventures on Friday!